Workshop pro učitele - adventní věnce, 23. listopadu 2022
Ve středu 23. listopadu 2022 zaměstnanci školy v rámci workshopu vyráběli adventní věnce – vyzkoušeli si práci s tavící pistolí, používání různých technik při zdobení a podobně. Vše proběhlo v klidné a předvánoční atmosféře, během níž si všichni odpočinuli aspoň na chvíli od starostí běžného dne. Romana Vaďurová, lektorka dílny chameleon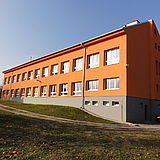 Workshop pro učitele - adventní věnce, 23. listopadu 2022
Delete photos and videos from the album
Select all photos or videos you want to delete and confirm the action.
Title
Workshop pro učitele - adventní věnce, 23. listopadu 2022
Description
Ve středu 23. listopadu 2022 zaměstnanci školy v rámci workshopu vyráběli adventní věnce – vyzkoušeli si práci s tavící pistolí, používání různých technik při zdobení a podobně. Vše proběhlo v klidné a předvánoční atmosféře, během níž si všichni odpočinuli aspoň na chvíli od starostí běžného dne.

Romana Vaďurová, lektorka dílny chameleon
Settings
Public album
Anyone can see the album.
Available only for 18+
Only people who have confirmed their coming of age can see the album with 18+ content.
Hidden album
Only people who know the exact address of the album can see that.
Locked album
Only people who enter the code you set can see the album.
Photobooks from your photos
Choose from the ready-made books for you or create a completely new one.
Memory game from your photos
Just select only 32 photos. We'll do the rest for you.